Angkor at Twilight (Agent Private)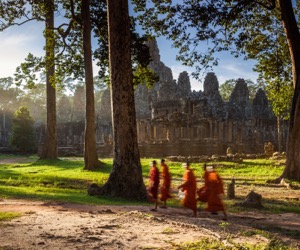 Durata: 4 Ore (circa)
Codice prodotto: APKU16
At the end of each day the city of Siem Reap starts to power down in
intensity, as workers prepare to head home and visitors await evening
events and dinner. It is an ideal time to cycle and witness the
residents in transition and the sites of the countryside and Angkor Park
unburdened by crowds of tourists.

If you do not have a Park Pass, it can be purchased in the morning on entering the Park zone.