Pedals and Paddles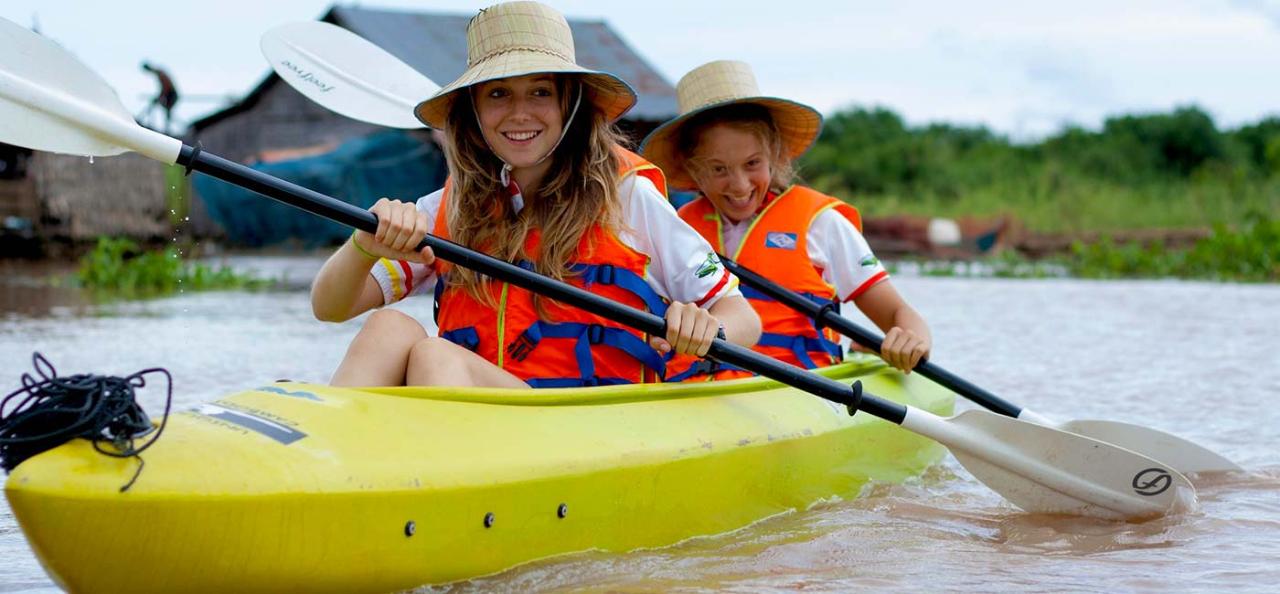 天數: 11 小時 (左右)
产品编号: APKZ13
Enjoy a day of biking & kayaking we ride the countryside and villages west of Siem Reap and then paddle through a quiet floating village on the great Tonle Sap Lake.

Reviews of this tour on Trip Advisor often say this is the best tour available in Cambodia. We agree!

An incredible morning of cycling the countryside, a delicious lunch, then an exciting, safe kayak experience on the waterways leading to Tonle Sap lake, past floating villages and mangrove forests.

Note; this tour operates daily from November until the start of the dry season. Duration dependent on water levels on Tonle Sap lake.